Europak DATA HIU – Finalist in the 2017 Plumbing & Heating Awards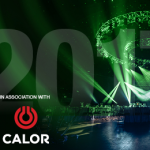 The DATA HIU is suitable for wall hanging in a
home or apartment and is designed to provide a
range of hot water and central heating outputs
using two plate heat exchangers. Within the
casing are all controls required for a typical
property connected to a district network,
including sealed central heating system
components with a number of additional options
such as hammer arrester, DP valve, and DHW
recirculation pump.
Features
Fully electronic solution with PC connectivity for setup
and commissioning
Calibrated sensors for fast DHW temperature control
District return temperature control
Anti-Legionella Cycle
Eco / Comfort DHW modes for continuous or
intelligent pre-heat
Anti-fraud sealing kit for heat meter and casing
Compact design – 490mm (W) x 640mm (H) x
271mm (D)
Fully insulated compartmentalised casing
Ability to connect and communicate with billing
systems
iHIU Intelligent control options to allow networked
DHW priority
Please click our website link below for more info.