EUROPAK SMEDEGAARD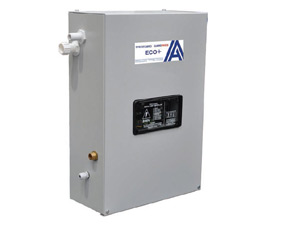 The WP ECO+ DIGITAL Range has been developed for those requiring a compact high quality pressurisation set with either single (DS) or twin (DT) pump. The WP ECO+ DIGITAL is fitted with an electronic control module that offers pump auto change-over, remote on-off, two assignable volt free contacts and leak detection function.
EUROPAK FLAMCO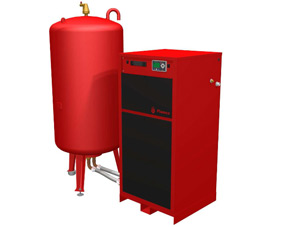 The Europak Flamcomat balanced pressure expansion equipment is sized according to the total system volume and the boiler / chiller load. The Flamcomat vessel is 80% efficient irrespective of the static height of the system. It is the ideal solution for large installations or tall installation
where standard diaphragm expansion equipment is limited.