ACV HEATMASTER

TOTALLY CONDENSING WATER HEATERS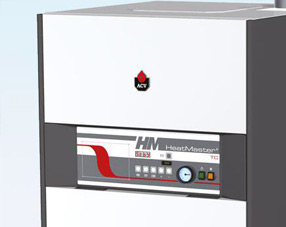 WHY ACV?
Key Benefits
Totally condensing in both hot water & heating – The best condensing combination boiler in the world
Dual primary circuit technology
Dual tank technology
Modulating premix gas burner
Weather compensation control
Exceptional hot water outputs in excess of 80 litres per minute
Suitable for connection to existing heating systems
Reduced maintenance due to self-cleaning heat exchanger
ANDREWS DIRECT FIRED CONDENSING

WALL HUNG WATER HEATERS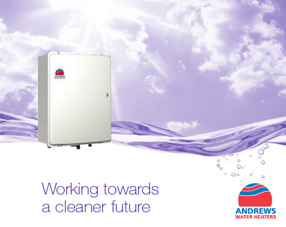 One unit can supply up to 3 showers at the same time
Up to six units can be installed in cascade to meet system requirements
Auto ignition as standard that modulates dependant on demand for simple management
Vertical & Concentric Flue Options
Remote controller that can be purchased at time of installation with unique built in maintenance monitor
Meets forthcoming Energy-related Products directive (ErP)
The fan shuts down when not in use to conserve energy
Can be linked to additional storage vessel to meet peak hot water demand
ACV TANK IN TANK CYLINDERS

HIGH PERFORMANCE, RAPID HEAT UP TIME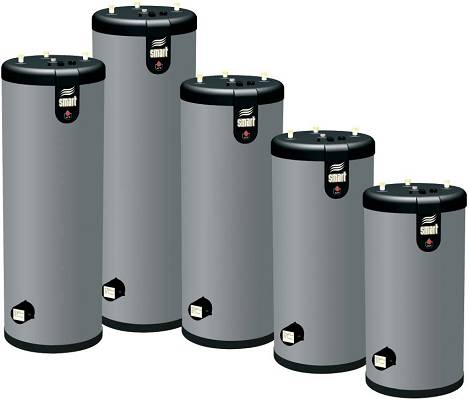 TANK IN TANK HIGH OUTPUT, RAPID RECOVERY CYLINDERS Capacity from 130-1000 Litres
SMART ME MULTI ENERGY HIGH OUTPUT WATER HEATERS Capacity from 400-800 Litres Suitable for Multi heat Sources
STAINLESS STEEL DHW TANK
HIGH PERFORMANCE – Due to the large heat surface transfer area; Large Output, Rapid Recovery Tank-In-Tank indirect water heater for floor installation, a guarantee of high hot water comfort
Casing delivered separately on JUMBO 800/1000 Tanks to allow the unit to pass through standard doorways (800 mm)
EUROPAK PASTORMASTER

ULTIMATE DHW GENERATION SYSTEM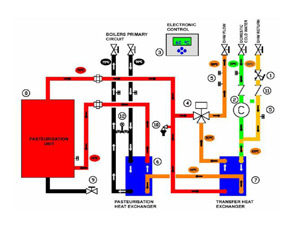 DHW Production & Legionella Eradication System
Europak Pastormaster GUARANTEES the permanent elimination of legionella and all other bacteria within a hot water system.
Over 500 European Installations
Complete piece of mind from a design perspective.
Safe & Consistent: Europak Pastormaster system ensures a continuing pasteurisation and DHW production.
The Europak Pastormaster is a Thermal treatment process –Traditional methods of Legionella control are not required:
No chemical additives that change the natural physical properties of water or routine thermal shock treatment required.
Cost Saving – The Europak Pastormaster offers the client substantial energy and cost savings in comparison to the costs related to frequent thermal shock treatments which are normally used to help prevent Legionella growth.
No additional energy consumption – the Europak Pastormaster does not entail any further running costs or energy consumption.
Can be installed on existing and new build projects.
All parts in contact with water are stainless steel.
The Europak Pastormaster has been specifically engineered for: Hospitals, Clinics, Retirement Homes, Sports Centres, Hotels
EUROPAK PLATE HEAT EXCHANGER PACKAGES
The standard version TS Module is a modern hot water generation system. These modules are the solution to almost any hot water requirement, where above all, high volume is extremely important (hotels, sports centres, hospitals, apartment buildings etc) and they guarantee fuel energy savings and space saving.
The TS Modules are therefore advantageous alternatives to traditional boilers, since they can supply greater quantities of hot water with up to 40% lower energy consumption. What's more, the TS modules are extremely easy to install since it is pre-assembled with all the necessary auxiliary devices. Plumbing & electrical connections are the only installer requirements.
LAPESA CALORIFIERS & BUFFER TANKS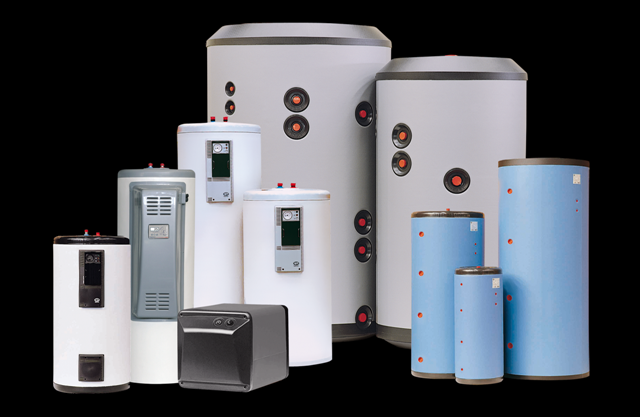 LAPESA GX6…D/DE/DEC
Double Wall Cylinders, 90-600 Litres
DOUBLE WALL models – nothing but advantages!
The water contained in the surrounding tank or primary tank is heated by an external energy source (boiler, heat pump, solar collectors, etc.) that passes through this vessel and transmits its thermal energy to the water
contained in the 316 Stainless Steel inner tank or DHW storage tank. Also available in vitrified steel option.
LAPESA GX…M1 / M2 / R                                                             Single & Dual Coil Cylinders, Buffer Tanks
Models with COIL, production and efficiency! Tanks with high-efficiency, internal heat exchange coils for high DHW production demands at peak flow. Their overdimensioned, rigid, mould-injected PU thermal insulation maintains DHW storage temperature for long periods without the need for any additional energy input, providing users with continued savings throughout the life of the storage tank. All contained in 316 Stainless Steel Tank for further piece of mind. Also available in vitrified steel option.
LAPESA MXV…RB /SB / SSB / S2B / SS2B                                 1500-5000 Litre Capacity standard – larger tanks available upon request
Models with COILS production and efficiency! Designed to provide great energy storage capacity with an exclusive, high-efficiency DHW production system. Modular heat exchange unit, comprising a set of detachable collectors and coils for DHW production via an external energy source. All contained in 316 Stainless Steel Tank for further piece of mind. Also available in vitrified steel option.