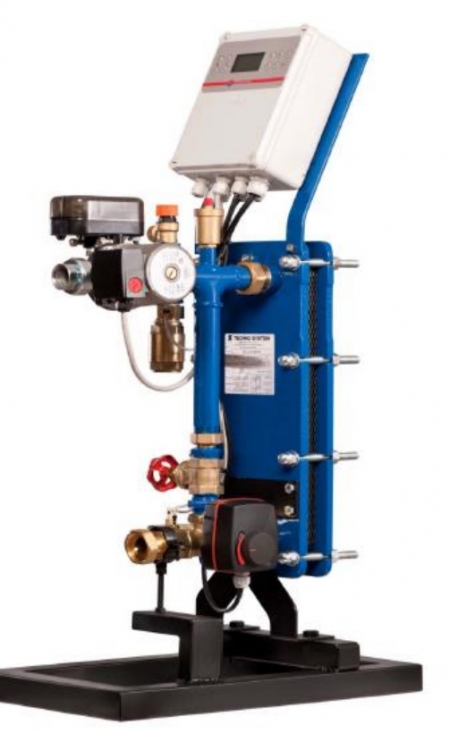 EUROPAK MODULE TS
Plate Heat Exchanger DHW Generation
The standard version TS Module is a modern hot water generation system. The module is available in two versions, 1 – for instantaneous hot water production and 2 – for use with buffer storage tank. These modules are the solution to almost any hot water requirement, where above all, high volume is extremely important (hotels, sports centres, hospitals, apartment buildings etc) and they guarantee fuel energy savings and space saving.
The TS Modules are therefore advantageous alternatives to traditional boilers, since they can supply greater quantities of hot water with up to 40% lower energy consumption. What's more, the TS modules are extremely easy to install since it is pre-assembled with all the necessary auxiliary devices. Plumbing & electrical connections are the only installer requirements.
The TS Module for instantaneous hot water production includes an ANTI-LEGIONELLA disinfection cycle on a weekly basis (option to change to daly or predetermined times). This function memorizes the results of up to 50 cycles and signaling sensor malfunction and/or failure to complete a cycle (via acoustic alarm & display message).
DOWNLOAD PDF

Europak Plate Heat Exchanger Skids