Images of Heat Interface Unit Digi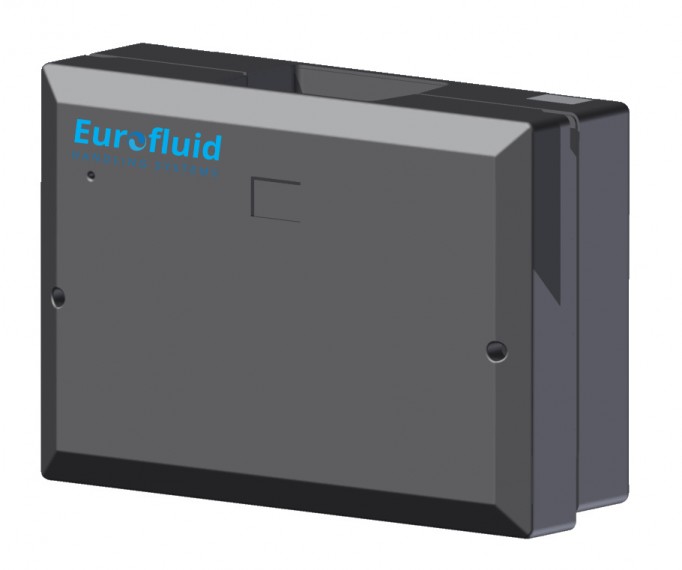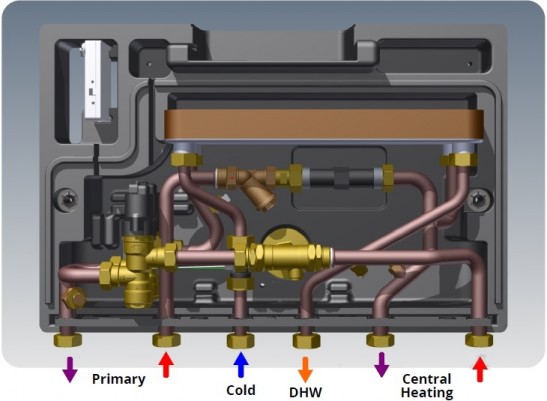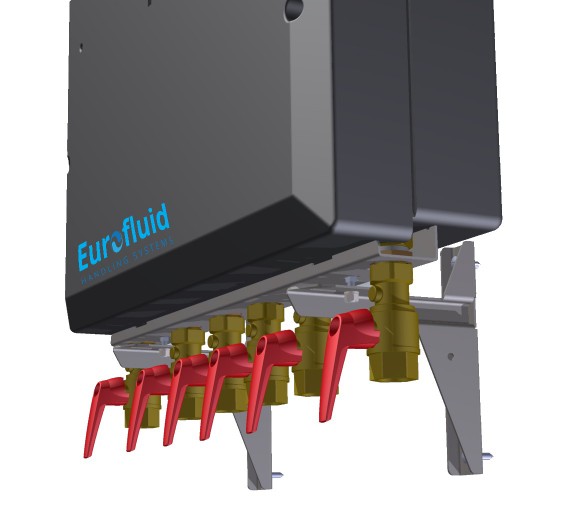 The Heat Interface Unit Digi
-Description:
The Heat Interface Unit Digi uses the latest electronic stepper motor controls to provide both DHW and central heating. Central heating is provided directly, with a Differential Pressure Valve fitted on the CH feed.
The double wall DHW heat exchanger provides complete protection from cross contamination in the case of a plate failure, thereby meeting the most demanding European regulations.
The Heat Interface Unit Digi  comes in an attractive EPP casing, with overall dimensions of only 570mm (W) x 390mm (H) x 170mm (D), and remarkably low heat losses of only 2W (two watts, in case you thought that was a typo). All connections are bottom entry, with a first fix kit as an optional extra.
The fixing kit spaces the unit 50mm from the wall to allow pipes to be run up the back.
-Features:
Fully Electronic HIU with PC connectivity for set-up and commissioning;
Twin wall DHW plate heat exchanger provides protection against contamination from district heating system;
Calibrated sensors for fast DHW temperature control;
District return temperature control (in DHW mode);
Eco/Comfort DHW modes for constant or intelligent pre heat;
Low pressure loss (<25kPa) over unit;
Adjustable differential pressure Controller (5-25 kPa);
Anti-fraud sealing kit for heat meter and casing;
Compact design;
Insulated Casing;
Each HIU has two domestic hot water keep hot modes,
Economy or Comfort
Comfort Mode – Primary circuit trickle flow can be set
during commissioning to maintain heat within the unit.
When in Economy Mode it allows the unit to go cold
following one hour of inactivity, preventing unnecessary use of metered energy.
DOWNLOAD PDF