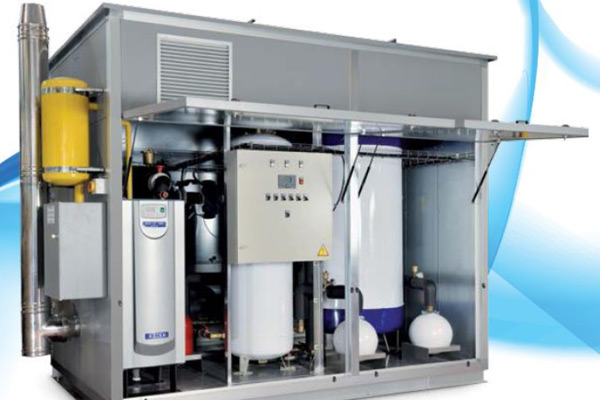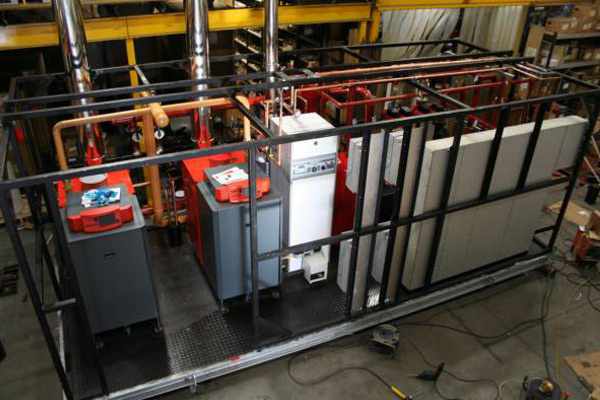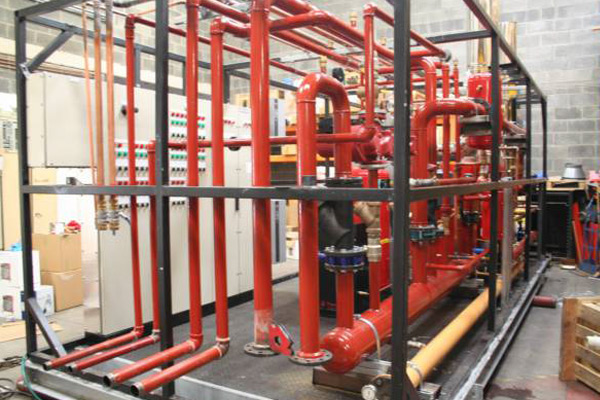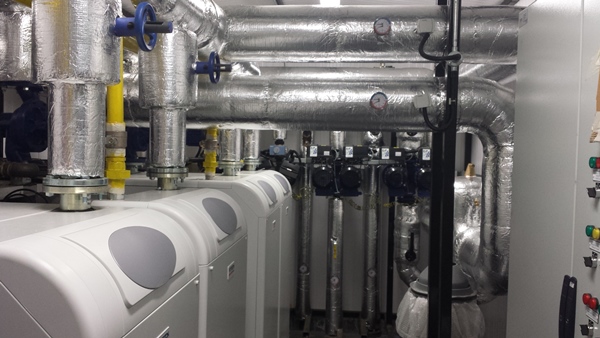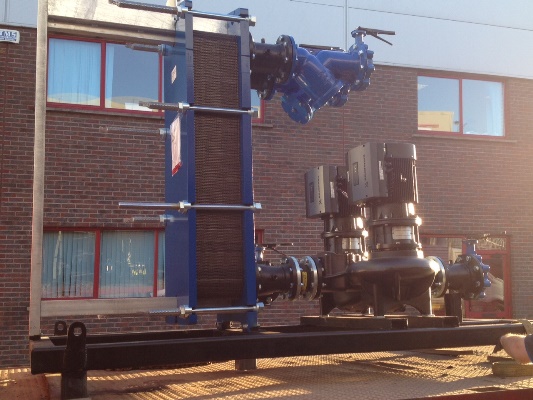 About Eurofluid
Eurofluid has 25 years of experience in the design and manufacture of packaged equipment for the HVAC, Process, Industrial and Building Services markets and is a specialist in the management of multidiscipline projects from conceptual design to project completion.
Using our partnerships with the top European manufacturing brands, our design, production and service departments work closely together as a highly flexible integrated team, in order to deliver a quality product on-time and within budget.
Along with our ability to understand our clients requirements, our experience and expertise are fundamental to our success and we have established an unrivalled reputation for top quality packaged solutions.
Self-supporting structures are manufactured for weatherproof installation
Maintenance from inside or outside the equipment
Eurofluid utilise the latest technologies from the major European brands
Power outputs up to 2,715 Kw in a single section
Hot water generation for heating and/or domestic hot water in centralised installations
Natural gas or LPG operation
A high efficiency solution for the residential, hotel, commercial and service sectors
Europak Packaged Plantroom options can include;
Boilers,
Gas Detection,
Flue Systems,
Circulating Pumps,
Air & Dirt / Hydraulic Separators,
Control Panel and Controls,
Calorifier
Dosing
Pressurisation & Expansion Vessels,
Water Booster Set,
Water Softeners,
Hot & Cold Water Storage Tanks,
Option for fire proof acoustic insulation,
All pre-piped, pre-wired and tested prior to despatch
Savings in costs and time of installation
It can be installed in any season of the year.
The installer can attend other projects simultaneously.
One delivery time, one single supplier, one point of contact.
Shorter installation time:

Easy transport and off loading (self-supporting structure).
Fast installation: PLACE AND CONNECT (water, gas
and electricity).

Fast and safe start-up

Internal equipment fully wired.
Pressure and operation tests in factory before delivery.

Official After-sales Technical Service.
Previous Packaged Plantroom projects:
Tesco Stores Nationwide,
Carrefour Shopping Centres, Spain,
Wyeth Medica, Grangecastle, Dublin,
Primark Store, Belgium,
Nou Camp Football Stadium, Barcelona, Spain
Download PDF

 Download PDF
Contact Us