Stainless Steel – The only choice for Eurofluid
Today, commercial heating systems design demands the most reliable, energy efficient components incorporating the latest cutting-edge technology.
Heating and hot water technologies should work in harmony to ensure the smooth operation and optimum performance of the entire system.
Everything from boilers, CHP's, controls, pumps, water boosting systems, calorifiers, thermal stores, pressurisation systems and conditioning systems should all work in synergy to deliver the highest operational reliability.
Against this background Eurofluid has built its reputation on quality products and systems manufactured from quality materials, and especially boiler heat exchangers made from stainless steel, not aluminium.
"A key component in specifying the right boiler is the heat exchanger within the boiler, as maintenance costs,
durability and product lifetime should all be considered", says Stephen Costelloe, Director, Eurofluid Handling Systems.
"Although aluminium is cheaper to manufacture, Eurofluid's boiler range – with stainless steel heat exchangers – has never been more affordable, with very little or no price difference. That is why we supply only the highest-quality brands such as ACV Prestige wall hung and Adisa ADI CD floor standing condensing boiler ranges.
"We have examined the differences between stainless steel and aluminium to offer a comparison of quality and longevity. Our findings are as follows:"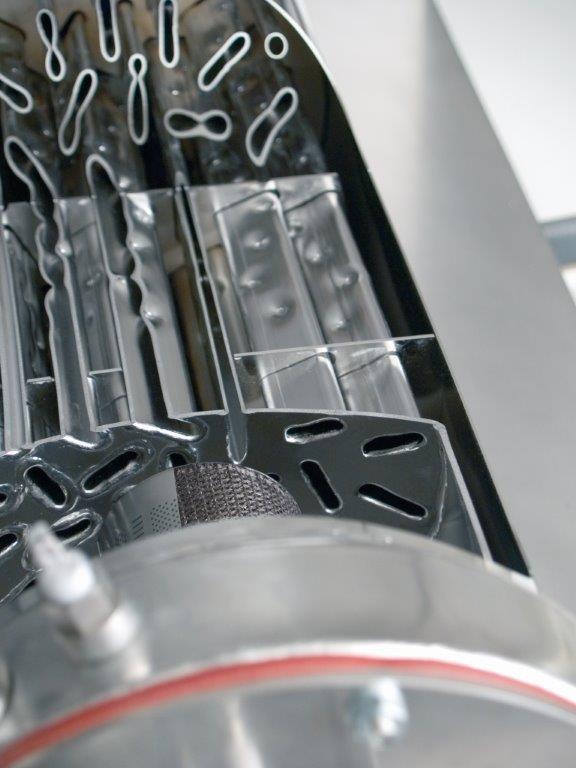 pH levels
Boilers with stainless steel heat exchangers provide a higher resistance to corrosion in a wider range of pH levels than aluminium heat exchangers, therefore increasing the useful life of the boiler. Aluminium will corrode if the proper fluids are not used to produce and maintain a narrow pH range.
Thermal conductivity
Aluminium is a better conductor of heat per unit area than stainless steel but corrosion is at a minimum with stainless steel. So, in practice, the difference in heat transfer would be insignificant and negated, as fouling on aluminium would decrease its transfer characteristics significantly.
Corrosion
Depending on the heating system design, and especially if the boiler needs to run at a high flow rate, aluminium can erode while stainless steel heat exchangers operate very effectively at high flow rates.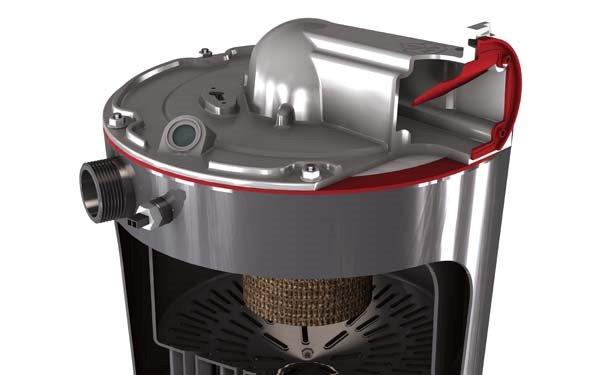 Maintenance
Annual maintenance is required for aluminium exchangers to monitor the fluids and to clean the heat exchanger to remove aluminium oxides that can build up and clog the condensate line. Stainless steel heat exchangers are much cleaner internally, with none of the oxide corrosion produced by aluminium.
Strength
Aluminium, being a lighter material, is not as robust as stainless steel and becomes soft at higher temperatures. Due to the strength and durability of stainless steel, there is not the same risk of damage or failure if regular maintenance does not occur on schedule.
Contact: Stephen Costelloe,
Director, Eurofluid Handling Systems.
Tel: 01 – 460 0352;
email: info@euro-fluid.com;
www.euro-fluid.com